COWORKING SPACE IS CLOSED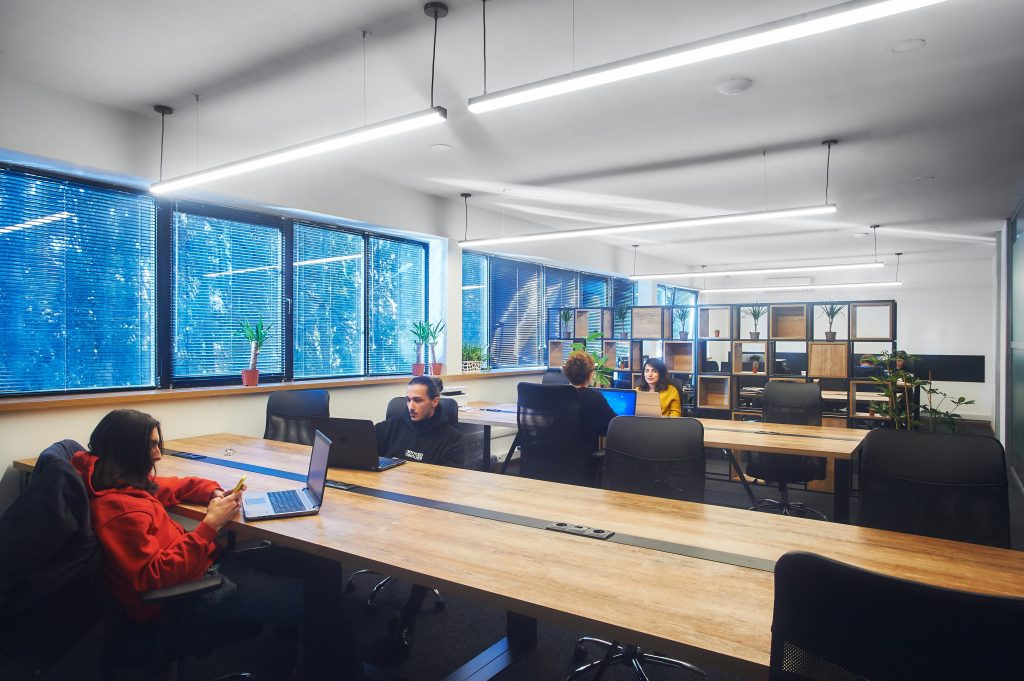 Makers coworking is a comfortable shared working space, where you can find anything for your maximum productivity and concentration. For more coziness and tranquility, the space is divided into optimal sub-spaces, creating a perfect environment for both work and chill.
If you love being surrounded by interesting people, Makers is an ideal place for that. A totally equipped conference hall and a cozy kitchen are at your full disposal.
Makers is located at a secured territory inside the Dinamo stadium and has a parking lot which is always available for cars, bicycles and motorcycles. Forget the stress caused by little everyday discomforts – here is everything for you to work effectively.
FASTEST INTERNET
High Speed WiFi & LAN

QUIET ENVIRONMENT
For Maximum Productivity
PARKING
Where There is Always a Place for You
OFFICE WITH 6 DESKS
ISOLATED
OFFICE WITH 12 DESKS
ISOLATED
Virtual Office
INCORPORATION